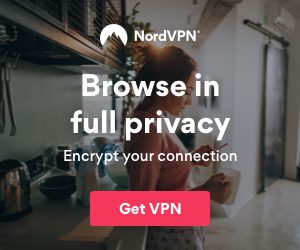 Technology is always going faster than we can all catch up with, thanks in large part to factors such as Moores's law and innovation. Moore's law is the observation that the number of transistors in a dense integrated circuit doubles about every two years, which invariably halves computers' cost.
The need to upskill and reskill in our rapidly changing world cannot be overemphasized, the machines are coming, and we all need to be ready for the disruption that would come with it. According to the World Economic Forum's future of jobs report 2020:
In addition to the current disruption from the pandemic-induced lockdowns and economic contraction, technological adoption by companies will transform tasks, jobs, and skills by 2025.
43% of businesses surveyed indicate that they are set to reduce their workforce due to technology integration,
41% plan to expand their use of contractors for task-specialized work, and
34% plan to expand their workforce due to technology integration.
By 2025, the time spent on current tasks at work by humans and machines will be equal.
A significant share of companies also expect to make changes to locations, their value chains, and the size of their workforce due to factors beyond technology in the next five years.
WEF estimates that by 2025, 85 million jobs may be displaced by a shift in the division of labour between humans and machines, while 97 million new roles may emerge that are more adapted to the new division of labour between humans, machines and algorithms.
Here are 7 Upskilling platforms that could help every IT professional stay in touch with the latest innovation and technologies.
Linkedin Learning

Linkedin Learning is a subsidiary of Linkedin ( the world's largest professional network with 722+ million members in more than 200 countries and territories worldwide.) that offers video courses taught by industry experts in software, creative, and business skills.
Features
16,000+ Courses
High-Quality content by Industry Experts with real-world experience
Insights-based recommendations
Learning Paths
LinkedIn Learning's Course Club! 

Pricing
LinkedIn Learning is available as a Premium monthly subscription for $29.99, plus taxes, or as an Annual Subscription for $299.88, plus taxes.
Work Around with Public Libraries
With a public library ID and password, you can access a lot of Linkedin Learning content.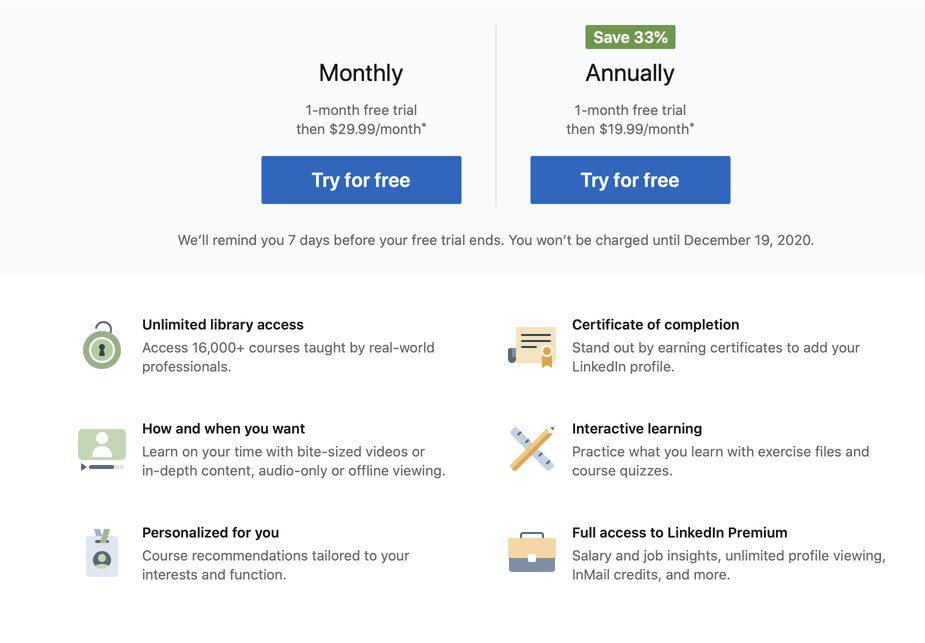 Linkedin Premium
You can also subscribe to Linkedin Premium that gives you access to features such as InMail
messages, Who's Viewed Your Profile, LinkedIn Learning courses Interview preparation.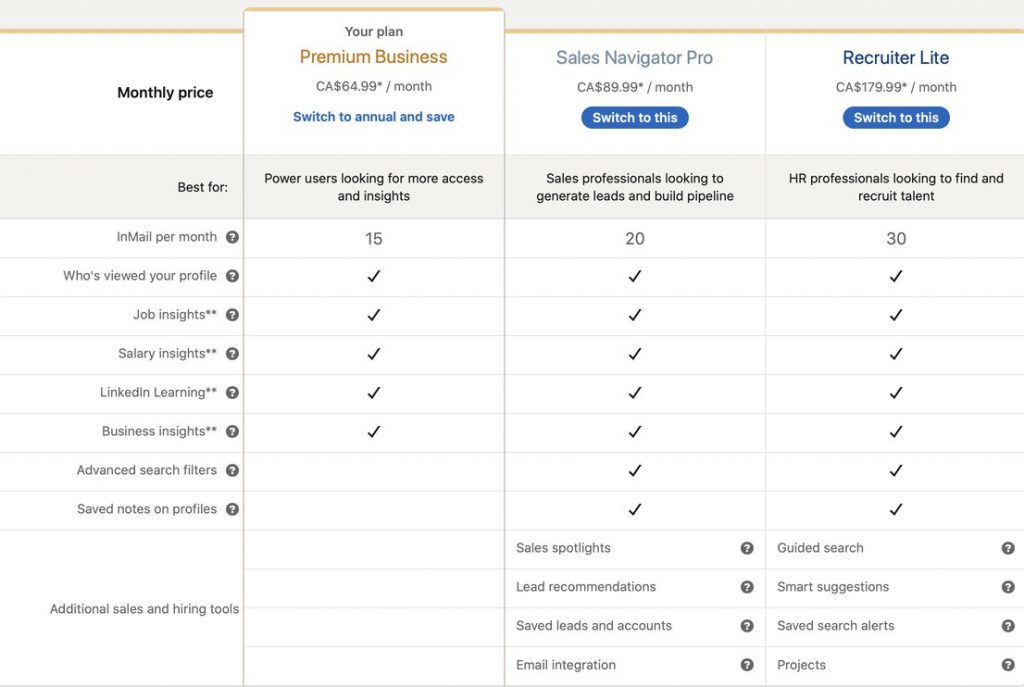 LinkedIn Premium comes in four tiers, ranging from $29.99 to $59.99 per month for job seekers (Premium Business), $79.99 per month for sales professionals (Sales Navigator Pro), and $119.95 per month for recruiters (Recruiter Lite). All the tiers offers discounts for annual billing.
Subscribe for Linkedin Learning
Subscribe for Linkedin Premium
2. Linux Academy / A Cloud Guru
A Cloud Guru is an online training platform for people interested in Information Technology. Most of the courses offered prepare students to take certification exams for the three major cloud providers (Microsoft Azure, Google Cloud Platform, and Amazon Web Services).
On December 16, 2019, it was announced that they would acquire Linux Academy.The acquisition was asserted by A Cloud Guru to make it "the largest cloud computing training library in the world".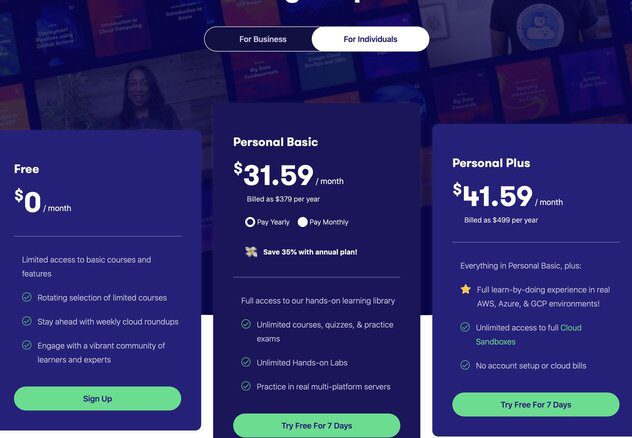 Pricing
Free – $0/Month
Personal Basic: $31.59 / Month
Personal Plus: $41.59 / Month
Features
Very large collection of Cloud computing training (AWS, Azure and GCP)
Learning Paths, ACG Original Series,
Unlimited Hands-on Labs, Practice Exams, Playground, Sandboxes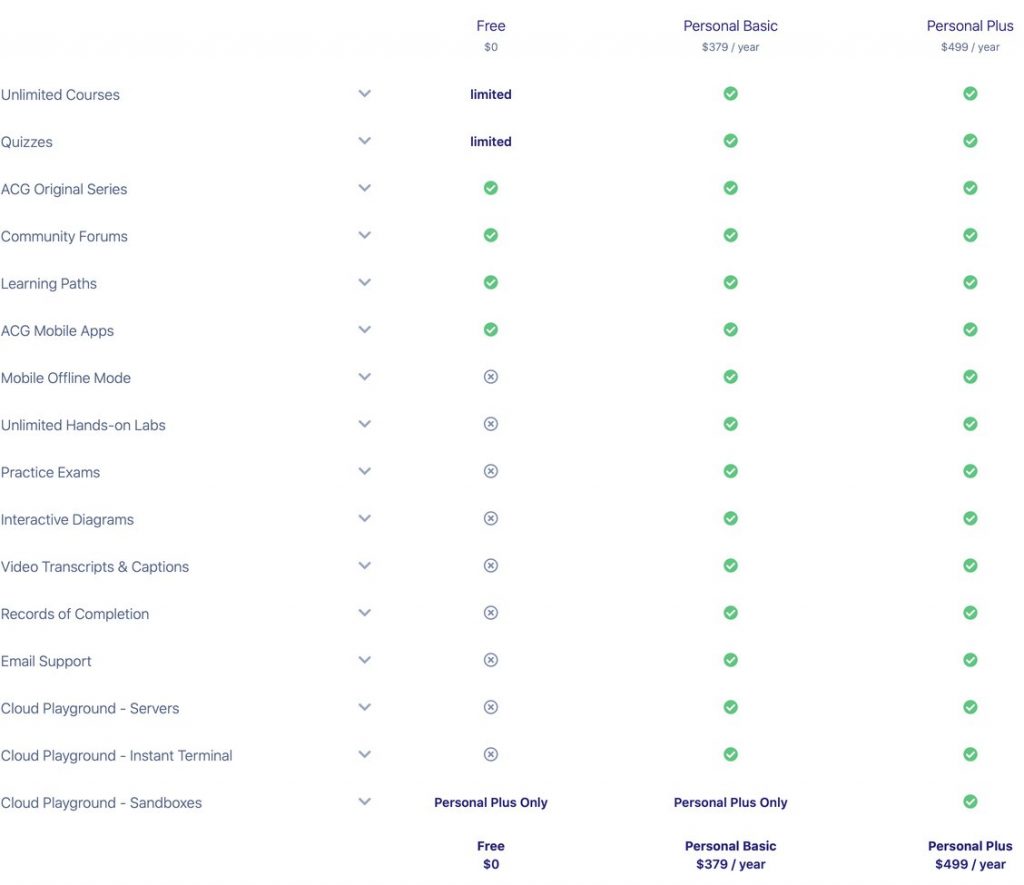 3. Pluralsight
Pluralsight, Inc. is an American publicly held online education company that offers a variety of video training courses for software developers, IT administrators, and creative professionals through its website.
As of July 2018, it uses more than 1,400 subject-matter experts as authors and offers more than 7,000 courses in its catalog. Since first moving its courses online in 2007, the company has expanded, developing a full enterprise platform, and adding skills assessment modules.
Founded: 2004
Catalog: 7,000+ courses
Pricing
Monthly: $29 /Month
Annual: $299 /Month
Premium: $499 / Month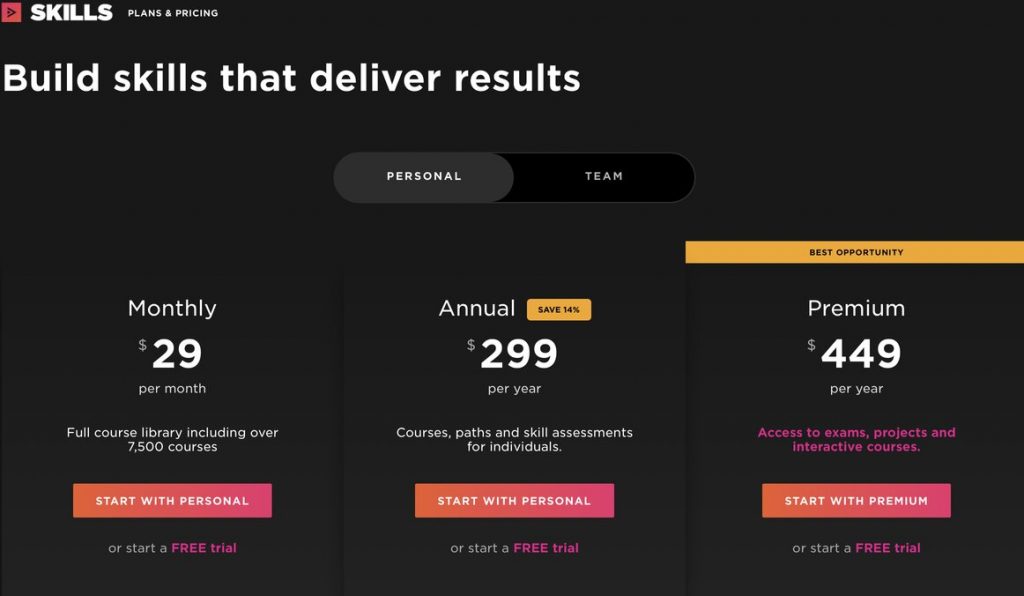 Flow
Pluralsight Flow
Flow gives engineering teams access to the same level of metrics and concrete data other departments in the organization have relied on for years. It analyzes data from git repositories, code reviews and issue trackers, and packages them in easy to understand reports.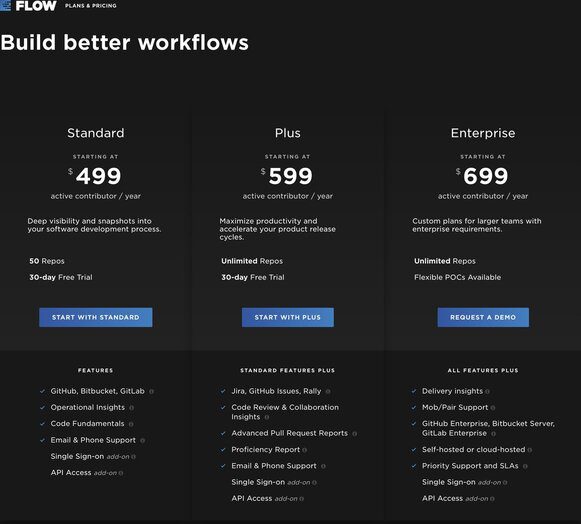 Subscribe – Pluralsight Skills
Subscribe – Pluralsight Flow
4. ITPro TV
IT ProTV is an online education training platform with 5,800+ hours of IT skills and training courses, with interactive subject matter experts with an edutainment spin.
ITProTV delivers binge-worthy learning to IT professionals in every stage of their careers. With training that's more like a talk show, you'll watch a subject matter expert engage with a host and an online audience to create a better-than-classroom experience that you'll look forward to watching.
Features
Stream the daily live feed
Access the entire course library with your Premium Membership
Sync your viewing history across all your iOS devices and the ITProTV website
Stream episodes on your iOS device and directly to your TV via Airplay
Resume watching episodes where you left off
Download episodes (MP4-video MP3-audio only) to your iOS device for offline viewing (annual memberships only)
In-app purchases available for monthly and annual memberships:
Monthly subscription: $42.99/month
Annual subscriptions: $449.99/year
Subscription automatically renews unless auto-renew is turned off at least 24-hours before the end of the current period
Subscribe: IT Pro TV
5. CBT Nugget
CBT Nugget is an online training platform with thousand of high-quality online streaming videos. Contents include trainings ranging from organizations such as Cisco Networking, IT Project Management and other IT Certifications.
Features:
Get convenient access to our entire library of IT training courses.
Download videos to continue learning offline while you travel or when Internet access is unreliable.
Easily find the training that matters to you, and quickly pick up where you left off.
Fit training into your busy schedule with short, engaging videos taught by IT experts.
Virtual Labs, Kaplan IT Practice Exams, App and Offline Viewing
Price
Monthly : $59
Annually: $599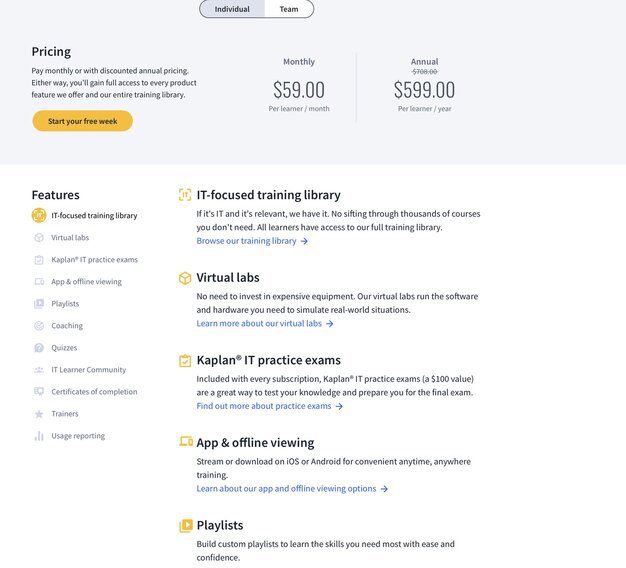 Subscribe: NBT Nugget
6. O'Reilly Online Learning (formerly Safari Books Online)
O'Reilly learning provides individuals, teams, and businesses with expert-created and curated information covering all the areas that will shape our future—including artificial intelligence, operations, data, UX design, finance, leadership, and more.
In 2001, O'Reilly launched Safari Books Online, a subscription-based service providing access to ebooks and videos as a joint venture with the Pearson Technology Group. The platform includes content from O'Reilly and over 200 publishers including Adobe Press, Alpha Books, Cisco Press, FT Press, Microsoft Press, New Riders Publishing, Packt, Peachpit Press, Prentice Hall, Prentice Hall PTR, Que and Sams Publishing.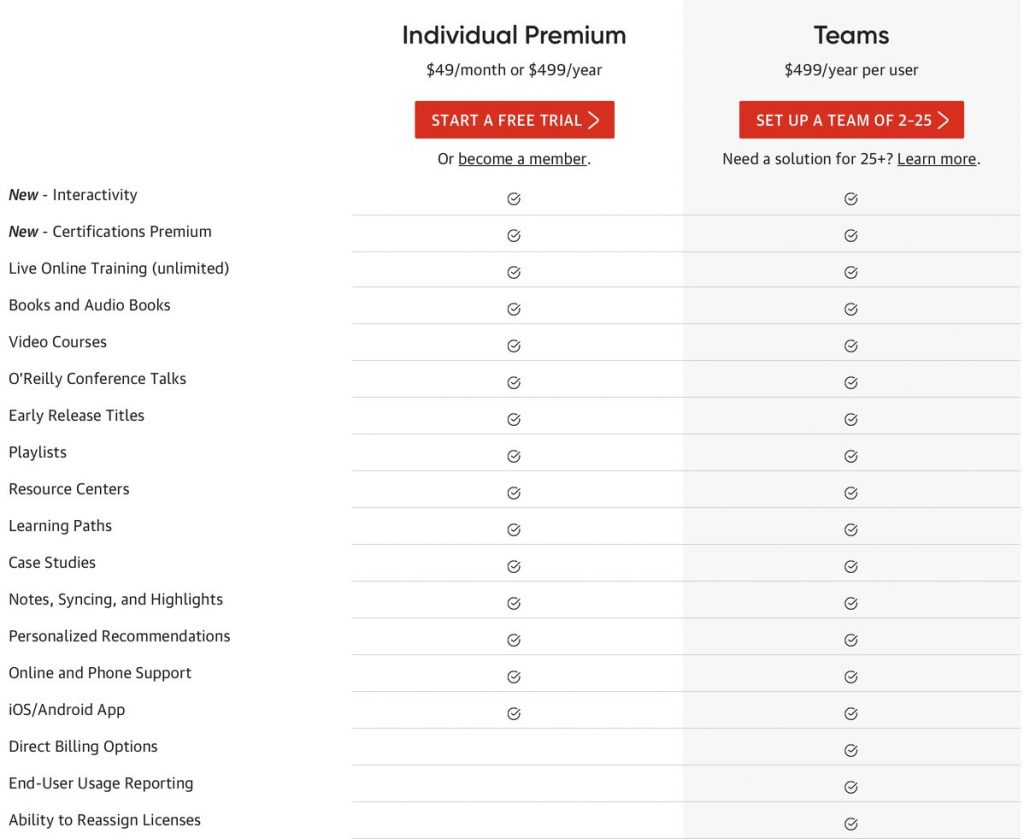 In 2018, O'Reilly Media rebranded Safari to what is now O'Reilly online learning. The platform includes books, videos, live online training, O'Reilly conference videos, and more.
Price
$49/Month or $499/year – Individual
$499/year – Teams
Subscribe: O'Reilly Online Learning
7 Coursera
Coursera is an American massive open online course (MOOC) provider founded in 2012 by Stanford University's computer science professors Andrew Ng and Daphne Koller that offers massive open online courses (MOOC), specializations, degrees, professional and mastertrack courses.
Coursera works with universities and other organizations to offer online courses, certifications, and degrees in a variety of subjects.
87% of people learning for professional development report career benefits like getting a promotion, a raise, or starting a new careerCoursera Learner Outcomes Survey (2019)
Features
Access our full catalog: Choose from 3,500+ online courses across 10+ topic areas
Take control of your downtime: Stream video lectures from anywhere, or download them for offline viewing
Always pick up where you left off: Your course, assignment, and project progress is saved on the app and on the web
Be part of a community: Connect with other learners, or post questions for your instructor in discussion forums
Learn in dozens of languages: Courses are taught in Chinese, Spanish, Portuguese, French, Russian and more. Subtitles and interactive transcripts help you follow videos
Earn shareable Certificates: Easily spotlight your achievements with employers, colleagues, and friends on LinkedIn
Earn a Certificate:
Coursera offers affordable learning with free and paid options. Free courses include video lectures and reading materials. Paid courses unlock quizzes and projects that test your skills and award you a Certificate.
Price
Single courses from $39-$99
Multi-course Specialization subscriptions from $39-$79 per month
MasterTrack™ Certificates from $2,000-$7,000
Degrees from $15,000-$45,000
Subscribe: Coursera
All the best in your quest to get better. Don't Settle: Live with Passion.