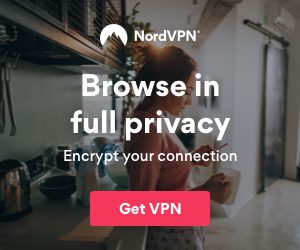 Life can be tough, whatever would go wrong would always go wrong (Murphy's Law); when things go wrong like they often go wrong, don't go wrong with it. The key is to know yourself and what works for you during these trying times we all go through. Music can be a very great tool/Anchor to get your spirit in sync with what the universe is trying to teach you.

Music gives a soul to the universe, wings to the mind, flight to the imagination, and life to everything.– Plato
Music preference is subjective just like the list below, songs resonate with people differently depending on what you going through. A lot of these songs could help you get through these trying times – no matter what you going through, hang in there as this too shall pass.
No matter what you going through, hang in there as this too shall pass.
In no particular order, here are some great inspirational songs to lift your spirit during trying times:
Bon Jovi – It's My Life
A great song on taking your destiny in your hands and living your life to the fullest.
It's my life

It's now or never

I ain't gonna live forever

I just want to live while I'm alive
2. Eminem – Not Afraid
Not Afraid by Eminem is a song about taking a stand and facing your fears. Life is a roller coaster ride, with peaks and valleys, ups and down. The song is a great uplifting song especially when you want to get things done and stepping out towards your fear. Feel the fear and do it anyway.
I'm not afraid (I'm not afraid)
To take a stand (to take a stand)
Everybody (everybody)
Come take my hand come (come take my hand)
We'll walk this road together, through the storm
Whatever weather, cold or warm
Just letting you know that, you're not alone
Holla if you feel like you've been down the same road
3. Martina McBride – Anyway
One of my favorite songs of all time, the song's major theme is to "Just Do it anyway" whatever is going on in your life or in the world. You have to keep believing in spite of what is going.

You can spend your whole life building
Something from nothin'
One storm can come and blow it all away
Build it anywayYou can chase a dream
That seems so out of reach
And you know it might not never come your way
Dream it anyway
4. Frank Sinatra – My Way
Frank Sinatra's My Way is a slow tempo song with a very great message, when you begin to doubt yourself, it is a great song for appreciating your journey and following your bliss.

I've lived a life that's full
I've travelled each and every highway
And more, much more than this
I did it my wayRegrets, I've had a few
But then again, too few to mention
I did what I had to do
And saw it through without exemption
5. Macklemore & Ryan Lewis – Can't Hold Us ft Ray Dalton
Can't Hold Us by Macklemore & Ryan Lewis is a high tempo song that is great for lifting your energy and living your life to the fullest. Great song for work out.

Can we go back, this is the moment
Tonight is the night, we'll fight till it's over
So we put our hands up like the ceiling can't hold us
Like the ceiling can't hold us
6. Justin Bieber – Never Say Never (Official Music Video) ft. Jaden Smith
Never Say Never by Justin Beiber is a great song with a core theme of never giving up. Don't give up. keep pushing you almost there.
I will never say never, I will fight
I will fight 'til forever, to make it right
Whenever you knock me down, I will not stay on the ground
Pick it up, pick it up, pick it up, pick it up up up and never say never
7. Bob Marley – Don't worry be Happy
The song advises you to stop worrying and be happy. It is a feel-good song for lifting your spirit and feeling optimistic about the future.
Don't worry, be happy
Ain't got no cash, ain't got no style
Ain't got no gal to make you smile
Don't worry, be happy
'Cause when you worry your face will frown
And that will bring everybody down
So don't worry, be happy
8. Lose Yourself – Eminem
Lose yourself by Eminem is great for getting the motivation to get things done. It is about taking your chances and seizing opportunities when you have the chance,
You better lose yourself in the music, the moment
You own it, you better never let it go
You only get one shot, do not miss your chance to blow
This opportunity comes once in a lifetime



9. Somewhere over the Rainbow – Israel "IZ" Kamakawiwoʻole
Somewhere over the Rainbow is a song about getting to a brighter pasture, as Oscar Wilde quipped: We are all in the gutter, but some of us are looking at the stars.
Somewhere over the rainbow, way up high
There's a land that I heard of once in a lullaby, I
Oh, somewhere over the rainbow skies are blue
Clouds high over the rainbow, makes all your dreams come true, ooh
10. The Script – Hall of Fame (Official Video) ft. will.i.am
The Script – Hall of Fame is a song on self-belief and going all the way to the top. The song reminds you of your greatness and what you can achieve by believing in yourself.
Yeah, you could be the greatest
You can be the best
You can be the King Kong banging on your chestYou could beat the world
You could beat the war
You could talk to God, go banging on his doorYou can throw your hands up
You can beat the clock
You can move a mountain
You can break rocks
You can be a master
Don't wait for luck
Dedicate yourself and you can find yourself
11. Miley Cyrus – The Climb
The Climb by Miley Cyrus is a song about the journey, Success is a journey and not a destination. It is a song about trusting the process and believing in yourself. Keep the faith and keep pushing
There's always gonna be another mountain
I'm always gonna wanna make it move
Always gonna be an uphill battle
Sometimes I'm gonna have to lose
Ain't about how fast I get there
Ain't about what's waiting on the other side
It's the climb
12. Katy Perry – Firework
Firework by Katy Perry is a song about self worth and unleashing your potentials. Ignite the fire in you, stop deeming your light and spark like a firework that you are, by making your fire burst.
Do you know that there's still a chance for you
'Cause there's a spark in youYou just gotta ignite the light
And let it shine
Just own the night
Like the Fourth of July'Cause baby you're a firework
Come on show 'em what your worth
13. Lee Ann Womack – I Hope You Dance
I Hope You Dance by Lee Ann Womack is a very great sound about taking chances, having faith in yourself, and in the process discover your potential. It is about giving faith a fighting chance and having hope for the future while living in the moment. Great Song.
I hope you never lose your sense of wonder
You get your fill to eat but always keep that hunger
May you never take one single breath for granted
God forbid love ever leave you empty handed
I hope you still feel small when you stand beside the ocean
Whenever one door closes I hope one more opens
Promise me that you'll give faith a fighting chance
And when you get the choice to sit it out or dance I hope you dance
I hope you dance
14. Mariah Carey – Hero

Hero by Mariah Carey is a song about hope, faith, and believing in yourself. The answers we are all seeking lies deep inside of us if you can dig deep. A hero lies in you.
And then a hero comes along
With the strength to carry on
And you cast your fears aside
And you know you can survive
So when you feel like hope is gone
Look inside you and be strong
And you'll finally see the truth
That a hero lies in you
Dreams are hard to follow
But don't let anyone
Tear them away, hey yeah
Hold on
There will be tomorrow
In time you'll find the way
15. Des'ree – You Gotta Be
You gotta be strong in the roller coaster called life as it would test you, you got be calm, cool, wiser and keep striving by nudging ahead to a brighter future.
You gotta be
1-You gotta be bad, you gotta be bold
You gotta be wiser, you gotta be hard
You gotta be tough, you gotta be strongerYou gotta be cool, you gotta be calm
You gotta stay together
All I know, all I know, love will save the day
16. Remember The Name (Official Video) – Fort Minor
17. Kelly Clarkson – Stronger (What Doesn't Kill You)
18. T.I. – Live Your Life ft. Rihanna
You're gonna be a shining star with fancy clothes, fancy car-ars.
And then you'll see, you're gonna go far.
'Cause everyone knows just who you are-are.
So live your life, ay, ay, ay.
You steady chasing that paper.
Just live your life, oh, ay, ay, ay.
Ain't got no time for no haters.
Just live your life, oh, ay, ay, ay.
No telling where it'll take you.
Just live your life, oh, ay, ay, ay.
19. Drake – Started From The Bottom
20. Kevin Rudolf – I Made It
See I don't live for glamor and I don't care for fame
I'm in this for the love of the game
Funny how things can change
They didn't believe in me then
Now they calling my name
Now look who cashed in
They didn't wanna know me back then
But ever since I don' gone platinum
Everything turned around
And now the sky is falling down
21. Whitney Houston When You Believe ft. Mariah Carey
22. James Brown – I Feel Good