We are not positive because life is easy. We are positive because life can be hard
Print | Kindle(eBook) | Audiobook
A Leader is a dealer in hope, during adversity, obstacles, crisis, and trying times; the leader should always show optimism and positivity. The most powerful tool in a leaders toolset is what he does (example), not what he says. A leader who is positive and optimistic during trying times gives followers the confidence they need during tough times.
In the Power of Positive Leadership, Jon Gordon shares what he has learned and provides a comprehensive framework on positive leadership filled with proven principles, compelling stories, practical ideas, and practices that will help anyone become a positive leader.
Positive leadership is all about seeing and creating a brighter and better future. It's about inventing, innovating, creating, building, improving, and transforming education, healthcare, business, government, technology, farming, design, communities, cities, transportation, and every aspect of our lives and the world we live in. Some scoff when leaders share bold ideas, imaginative goals, and seemingly impossible dreams, but ideas, imagination, and dreams are the fabric positive leaders weave together to create the future and change the world.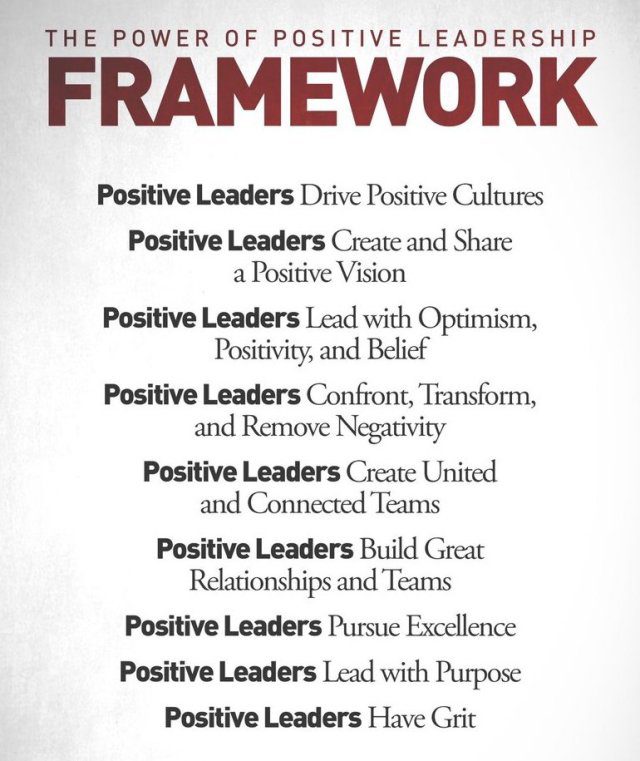 Here are my favourite take aways from reading, The Power of Positive Leadership by Jon Gordon: