Barack Obama is one of my favorite people of all time; his story profoundly inspires me. On his 2008 Election victory night and inauguration, I remember how teary I was to see the first Black American President get inaugurated. His campaign slogan "Yes we can" was so moving and apt for that moment with the turmoil in the world back in 2008. Barack's message of Hope keeps me going during the tough times, and when the chips are down, I usually ask what would Barack do? That I admire Barack is an understatement, I adore and look up to him.
Michelle and Barack are also my favorite couple in the world; I love what they are building, their resilience, and their message of hope for a brighter future. I miss hearing him speak as the president of the United States of America; even though he is not perfect like all of us, he radiated hope for a brighter day with the way he carried himself.
I don't remember anticipating a book the way have expected this book: A Promised Land: The Presidential Memoirs, Volume 1, set to be released on November, 17th 2020. You can pre-order the memoir from the official website: Obama Book.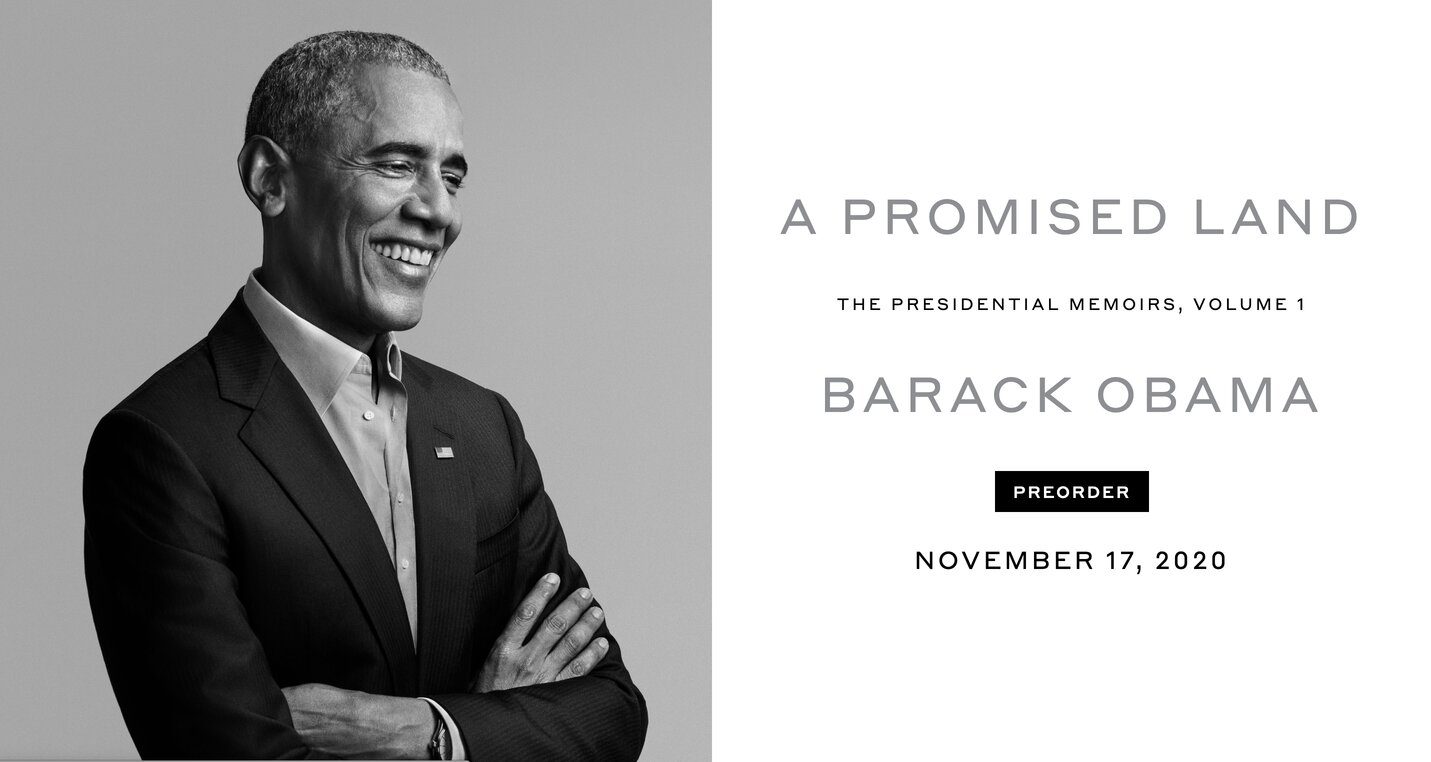 A riveting, deeply personal account of history in the making—from the president who inspired us to believe in the power of democracy
In the stirring, highly anticipated first volume of his presidential memoirs, Barack Obama tells the story of his improbable odyssey from young man searching for his identity to leader of the free world, describing in strikingly personal detail both his political education and the landmark moments of the first term of his historic presidency—a time of dramatic transformation and turmoil.