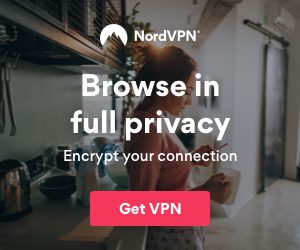 Ms. Amina J. Mohammed is the Deputy Secretary-General of the United Nations and Chair of the United Nations Sustainable Development Group.
Prior to her appointment, Ms. Mohammed served as Minister of Environment of the Federal Republic of Nigeria where she steered the country's efforts on climate action and efforts to protect the natural environment.
Ms. Mohammed first joined the United Nations in 2012 as Special Adviser to former Secretary-General Ban Ki-moon with the responsibility for post-2015 development planning. She led the process that resulted in global agreement around the 2030 Agenda for Sustainable Development and the creation of the Sustainable Development Goals.
Ms. Mohammed began her career working on the design of schools and clinics in Nigeria. She served as an advocate focused on increasing access to education and other social services, before moving into the public sector, where she rose to the position of adviser to three successive Presidents on poverty, public sector reform, and sustainable development.
Ms. Mohammed has been conferred several honorary doctorates and has served as an adjunct professor, lecturing on international development. The recipient of various global awards, Ms Mohammed has served on numerous international advisory boards and panels. She is the mother of six children and has two grandchildren.
Early Life
Amina Mohammed was born in Liverpool, UK, in 1961 to a Nigerianveterinarian-officer and a British nurse (Welsh). She is the eldest of five daughters.

Mohamed attended a primary school in Kaduna and Maiduguri, and Buchan School in Isle of Man. She further attended Henley Management College in 1989. After she finished her studies her father demanded she return to Nigeria.
Career
Between 1981 and 1991, Mohamed worked with Archcon Nigeria, an architectural design firm in association with Norman and Dawbarn United Kingdom. In 1991, she founded Afri-Projects Consortium, and from 1991 to 2001 she was its Executive Director.
From 2002 until 2005, Mohammed coordinated the Task Force on Gender and Education for the United Nations Millennium Project.
Mohammed later acted as the Senior Special Assistant to the President of Nigeria on the Millennium Development Goals (MDGs). In 2005, she was charged with the coordination of Nigeria's debt relief funds toward the achievement of the MDGs.

Mohammed later became the Founder and CEO of the Center for Development Policy Solutions and as an Adjunct Professor for the Master's in Development Practice program at Columbia University.
From 2012, Mohammed was a key player in the Post-2015 Development Agenda process, serving as the Special Adviser to UN Secretary-General Ban Ki-moon on Post-2015 development planning. In this role, she acted as the link between the Secretary-General, his High Level Panel of Eminent Persons (HLP), and the General Assembly's Open Working Group (OWG), among other stakeholders. From 2014, she also served on the Secretary-General's Independent Expert Advisory Group on the Data Revolution for Sustainable Development.
Personal Life
Amina Mohammed is a single mother with six children.
Recognition
Order of the Federal Republic (2006)
Nigerian Women's Hall of Fame (2007)
Ford Family Notre Dame Award for International Development and Solidarity (2015)
Diplomat of the Year Awards (2017)
Ms. Mohammed received the Sarraounia chieftaincy title of Niger in 2018. (2018)
BBC 100 Women (2018) for her work as deputy secretary-general of the United Nations
Global Citizen Prize World Leader Award 2019