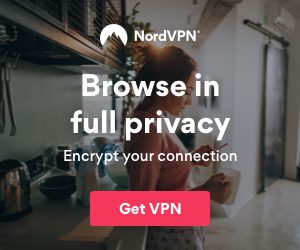 Never go to sleep without a request to your subconscious.–Thomas Edison.
One of the most exciting tools I have come across in the past week is the five-minute journal. I got to know about the journal after watching a Tim Ferris Youtube video (Thanks Tim). I love the five-minute journal so much that I ordered 10 for the most important people in my life. I have been trying to journal in the past three months, and it has not been straightforward.
Gratitude is the feeling that embodies the phrase "Thank You". It is the unexpected reward of a kind deed that is magically produced by your brain. It is the cute, tingly feeling in your body that makes you smile at strangers. A 2003 study by Emmons and McCullough found that keeping a daily gratitude journal leads to better sleep. reductions of physical pain, a greater sense of well-being, and a better ability to handle change.
Gratitude is the experience of counting one's blessings.
With the gratitude journal, I have a system that makes it easier to journal every day; it has pre-formatted questions on every page with the following questions:
Every page contains the following:
An inspiring quote
I am grateful for….
What would make today great?
Daily Affirmations. I am….
3 Amazing things that happened today….
How would I have made today even better?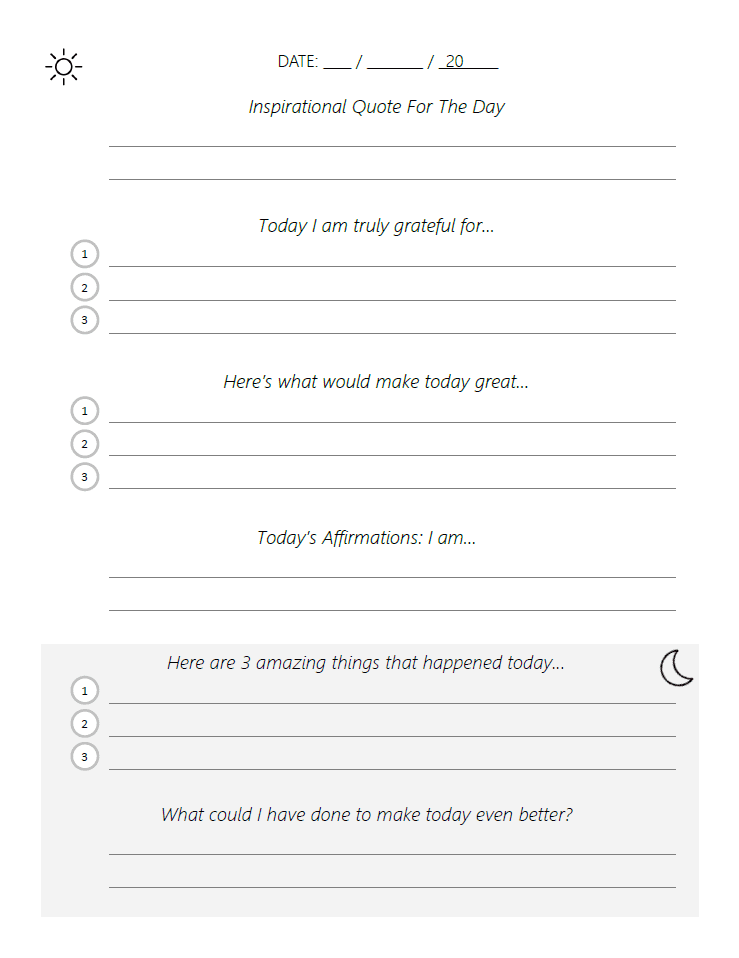 The Five Minute Journal Sections:
Today's Gratitude List
On of the greatest gifts of being human is the ability to choose what to focus on If you are perfectly calm and still on the inside, you can handle anything. No mater where you are and what your situation is, your focus can be shifted to something positive. The journal ask you to answer this question:

I am grateful for….
Daily Affirmation
It's the repetition of affirmations that leads to belief. And once that belief becomes a deep conviction, things begin to happen – Muhammed Alli
A study conducted by Dr. Alia Crum and Dr. Ellen Langer from Harvard University where they performed an experiment to study the effect of brain priming on the staff of seven different hotels. Half of the participants were informed about how much exercise they were getting every day through their work – how many calories they burned, how similar vaccuming is to a workout, etc. The other half were given to such information.
Several weeks later, it was found that the first group who had been primed to think of their work as exercise had actually lost weight. Incredibly, these individuals had not done any more work or exercised any more than the control group (their colleagues who had not been informed about how their work was similar to workout).
The Daily Affirmation is a simple statement that defines you as you want to be. Every time you write the daily affirmation, you prime your brain to start building this belief in your mind. With consistency, you will begin to create that change from within.
The five minute journal – Daily affirmation format:
Daily Affirmation. I am or I
Kind and loving
I earn $100,000 per year
The Night Routine: The Amazing Three
What are three amazing things that happened during your day?
The Amazing Three is your personal collection of the expected and unexpected bounty of wonderful things that experienced in a day. In the five-minute journal, every night you write:
The three amazing things that happened today…
Writing the journal has been transformative for me, and I can already feel the impact giving gratitude can have on anyone. With the gratitude journal and the 21-days complaint-free challenge, I hope to complain less, give fewer excuses, less blaming, taking more responsibility, and more gratitude.
You can get the Journal on Amazon: The Five Minute Journal: A Happier You in 5 Minutes a Day
All the best in your quest to get better. Don't Settle: Live with Passion.