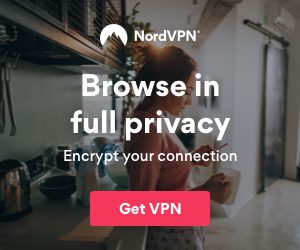 A midlife crisis is a transition of identity and self-confidence that can occur in middle-aged individuals, typically 45 to 65 years old. The phenomenon is described as a psychological crisis brought about by events that highlight a person's growing age, inevitable mortality, and possibly lack of accomplishments in life.
Top 30 Quotes on Midlife:
Midlife is the time to let go of an overdominant ego and to contemplate the deeper significance of human existence. – Carl Gustav Jung
Midlife is about surrendering things that no longer matter, not because our lives are in decline, but because they're on an incline. – Marianne Williamson
You know you're getting old when you stoop to lie your laces and you wonder what else you can do while you're down there ~George Burns
Midlife crisis begins sometime in your 40s, when you look at your life and think, 'Is this all?' And it ends about 10 years later, when you look at your life again and think, 'Actually, this is pretty good. – Donald Richie
If you live your life all out today, not only is it fun, but you are preventing a midlife crisis. – Daphne Oz
"Midlife is missing out not just on other lives but on the meaning for one's present life of having them as options." – Midlife: A Philosophical Guide by Kieran Setiya.
Most of us abandoned the idea of a life full of adventure and travel sometime between puberty and our first job. Our dreams died under the dark weight of responsibility. Occasionally the old urge surfaces, and we label it with names that suggest psychological aberrations: the big chill, a midlife crisis.- Tim Cahill
Turn your midlife crisis to your own advantage by making it a time for renewal of your body and mind, rather than stand by helplessly and watch them decline. – Jane Brody
Midlife: when the Universe grabs your shoulders and tells you "I'm not f-ing around, use the gifts you were given. – Brene' Brown
Midlife is the time to let go of an overdominant ego and to contemplate the deeper significance of human existence. – Carl Jung
You know you've officially hit a midlife crisis when you finally start feeling like you have your life together and your body starts falling apart! – Tanya Masse
Midlife is when you reach the top of the ladder and find that it was against the wrong wall. –Joseph Campbell
Midlife is not the time to disenchant ourselves. It's a time to turn on all our magic in full force. – Marianne Williamson
"Life really does begin at forty. Up until then, you are just doing research." – Carl Jung
Middle age is not the beginning of decline, but a time to reach for the highest in our selves. Middle age is a pause to re-examine what we have done and what we will do in the future. This is the time to give birth to our power. – Frank Natale
Maybe the journey isn't so much about becoming anything. Maybe it's about un-becoming everything that isn't really you, so you can be who you were meant to be in the first place. – Paulo Coelho
All the Best in your quest to get Better. Don't Settle: Live with Passion.